Front Page – Important Dates
Friday 17 June 2022

Nominations close for ALL SECTIONS of Art/Craft/Photography, Vocal/Instrumental, Speech and Drama, Dance & Literary. Nominati ons will be taken at Conroy Hall between 2pm 6pm. If posted, nominations must be in the hands of the secretary by Friday 17th June 2022. Please allow several business days for Australia Post delivery.
Friday 15 July 2022
Literary works submitted to Conroy Hall – Friday 15 July 2 pm 6 pm
Monday, Tuesday 1st 2nd August 2022
Copies of Own Choice works for VOCAL/INSTRUMENTAL, SPEECH DRAMA submitted at TYTO Gallery 8am & 5pm.
PRIMARY SECONDARY ART & CRAFT PHOTOGRAPHY items submitted to the TYTO Gallery between 8am & 5pm
Thursday 4 August
Art/Craft/Photography Display Opening Night TYTO Gallery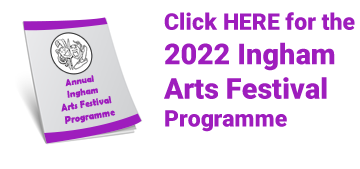 Click here to access the 2022 Preliminary Programme.